Havasu Regional Medical Center Names 2022 Mercy Award Winner Jeni Coke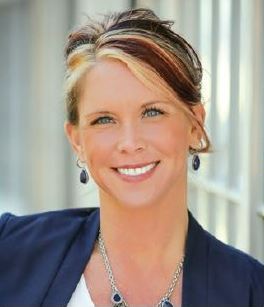 LAKE HAVASU CITY, ARIZONA – Havasu Regional Medical Center (HRMC) recently announced that Jeni Coke has been recognize as the hospital's 2022 Mercy Award winner. The Mercy Award recognizes one employee from each of LifePoint Health's hospitals who profoundly touches the lives of others and best represents the spirit and values on which the company was founded.
The Mercy Award is an annual recognition program established in 2002, to honor the life and contributions of Scott Mercy, LifePoint's founding Chairman and Chief Executive Officer. The award is considered the highest honor a LifePoint employee can receive.
Jeni is a leader through and through, and no job is too big or too small. She has serves on the city council - has been elected twice to be vice mayor - and brings that level of leadership to countless thoughtful details that have improved life at Havasu Regional Medical Center.
During the height of the pandemic, when moral was low, Jeni implemented multiple programs to help bring fun and fellowship back to work. She created competitions such as the scarecrow decorating contest at Halloween, a winter wonderland with a visit from Santa and Mrs. Claus during Christmas, and a hat-making competition for the Kentucky Derby.
She met with the departments to find out what employees wanted to do to have fun at work. She revamped the employee-of-the-month program and set up a method for directors to celebrate employees with small gifts. She organized creative employee appreciation events during Hospital Week, including Nacho Typical Employee nacho bar, Donut Know What I Would Do Without You donuts, Thanks a Latte coffee bar and Poppin' up to Say Thanks for All You Do popcorn buffet.
Jeni's dogged leadership and perseverance also had an enormous impact on physician recruiting in an exceptionally difficult time. She works non-stop to bring high-quality physicians to Lake Havasu City.
Jeni is a caring advocate for her community and a genuine friend to those around her. Havasu Regional Medical Center is proud to recognize her as the 2022 Mercy Award Winner.
Read All Posts