Havasu Regional Daisy Award Winner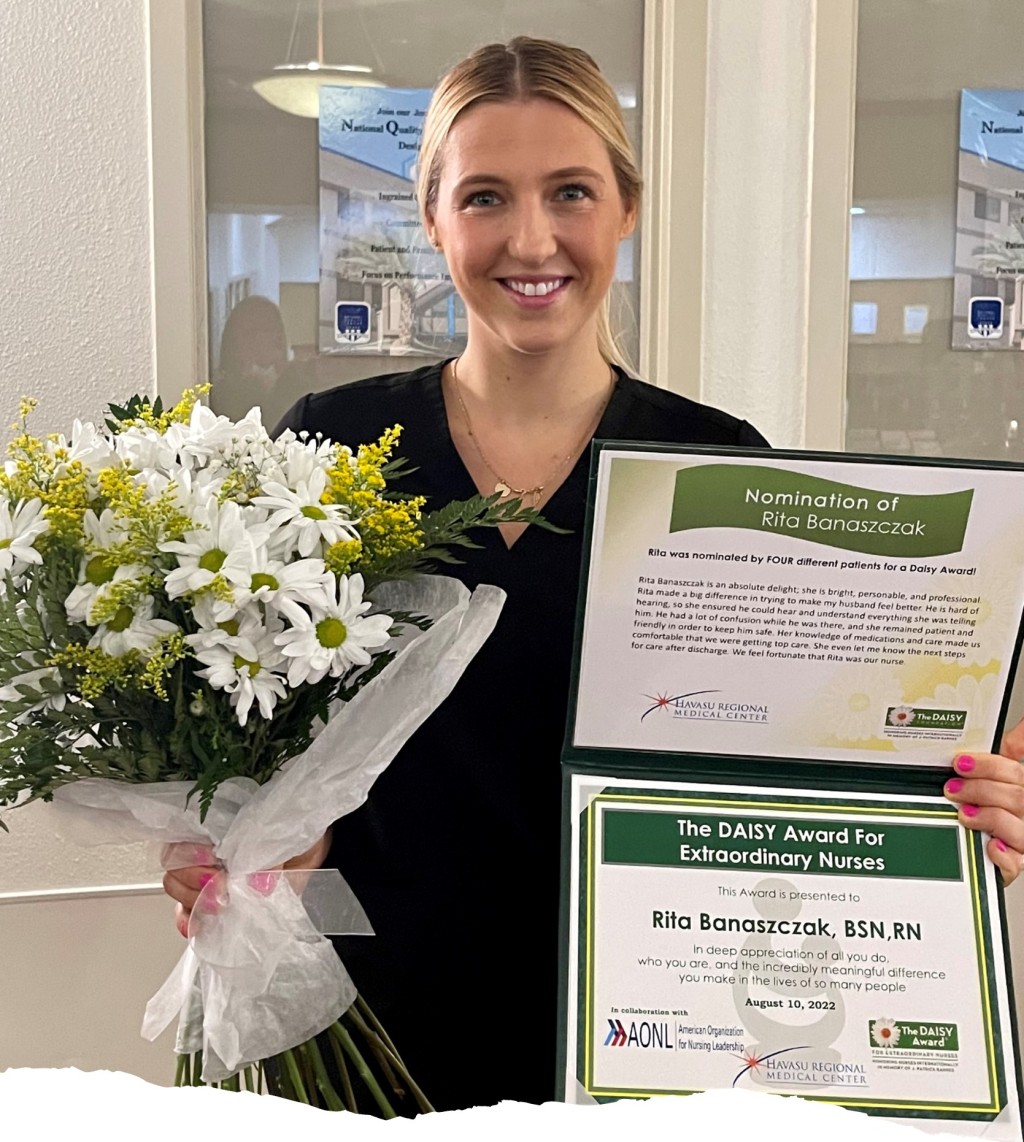 Havasu Regional Medical Center honored Rita Banaszczk, RN with The DAISY Award for Extraordinary Nurses. Rita is an International RNs joining the HRMC team from her home country of Poland. She is a remarkable nurse who is spoke of fondly by her patients and co-workers for her compassionate approach to patient care. She was nominated for this award by the patients she cared for and their families.
One family member of a patient states "Rita Banaszczak is an absolute delight; she is bright, personable, and professional. Rita made a big difference in trying to make my husband feel better. He is hard of hearing, so she ensured he could hear and understand everything she was telling him. He had a lot of confusion while he was there, and she remained patient and friendly to keep him safe. Her knowledge of medications and care made us comfortable that we are getting top care. She even let me know the next steps for care after discharge. We feel fortunate that Rita was our nurse."
The DAISY Award® for Extraordinary Nurses gives patients, families, and co-workers an easy way to express their gratitude for nurses who provide extraordinary compassionate care. The program to honors nurses all year long. Today, DAISY proudly honors Nurses wherever they practice, in whatever role they serve, and throughout their careers- from nursing student through their lifetime of achievements.
Read All Posts